TWO chances to purchase custom cleats and support a cause!
You can bid on custom signed golf cleats worn by Adam Thielen in The Diamond Resorts Tournament of Champions Presented by Insurance Office of America in Orlando, FL on January 21-24.
All proceeds from the silent auction for both cleats will benefit our #ChangeThruSport program where we will donate 100% of proceeds to organizations and schools who need resources and sports equipment for underserved youth.  For more information on this fundraising campaign, please visit https://www.thielenfoundation.org/programs/changethrusport/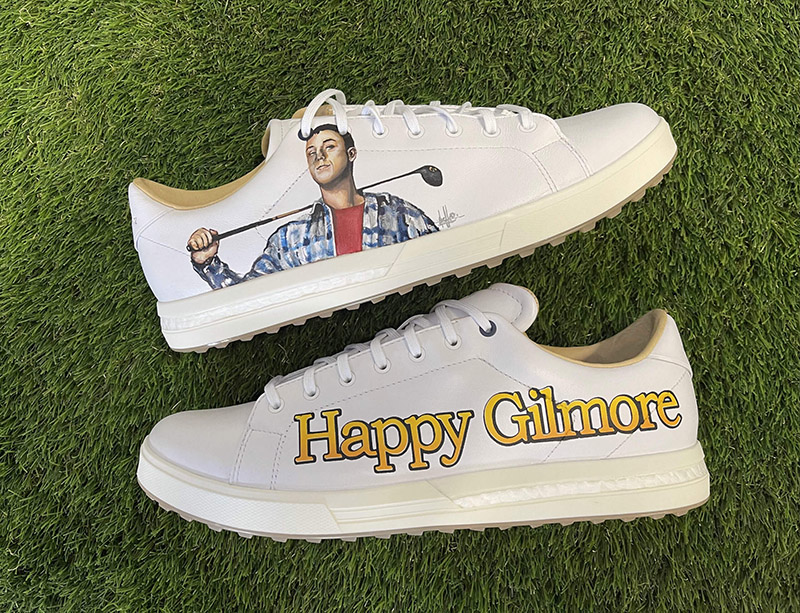 Worn Thursday 1/21/21
Happy Gilmore custom cleats represent all that is humor and drive of healthy competition.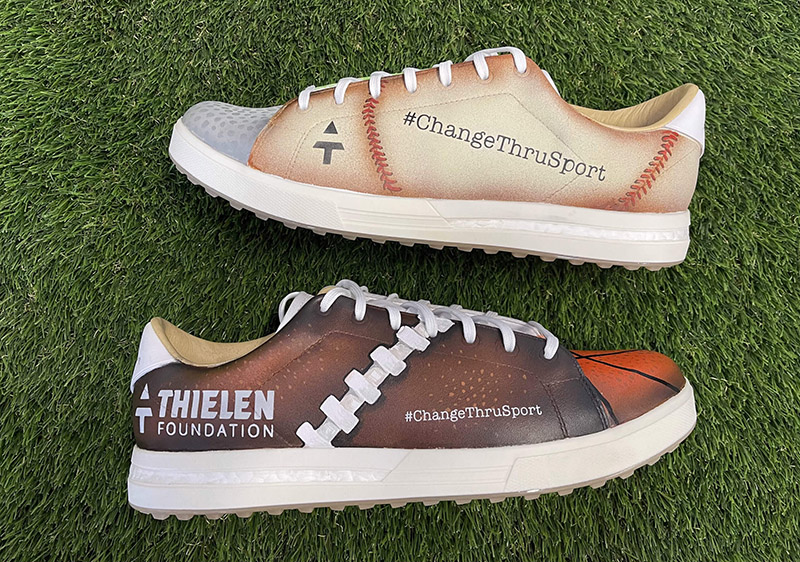 Worn Saturday 1/23/21
Thielen Foundation cleats that represent the #ChangeThruSport program that provides equipment and resources for youth to develop discipline, life skills and positive character qualities to set them up for success in life and help them achieve their full potential.
HOW TO BID:
Step 1. Register for an account –  REGISTER HERE
Step 2. Check your email after registration to receive your username and password to login into your Thielen Foundation account. (Please check your spam folder)
Step 3. LOGIN to your account and post your bid by clicking on the Bid Now button!
Donor and Refund Policy Available Upon Request - 501(c)(3) EIN: 82-5085997