Scholarships and Donations
Since Thielen Foundation's inception in 2018, there have been many scholarships donated to individual students, youth teams and High School sports teams.
Each year, Thielen Foundation gives out $1,000 scholarships to deserving high school student athletes who attend our partnering schools in the Twin Cities Area. These students are nominated by their coaches, teachers and school staff to be recognized as athletes, positive role models and leaders on and off the playing field. 
See some of our featured scholarship winners below!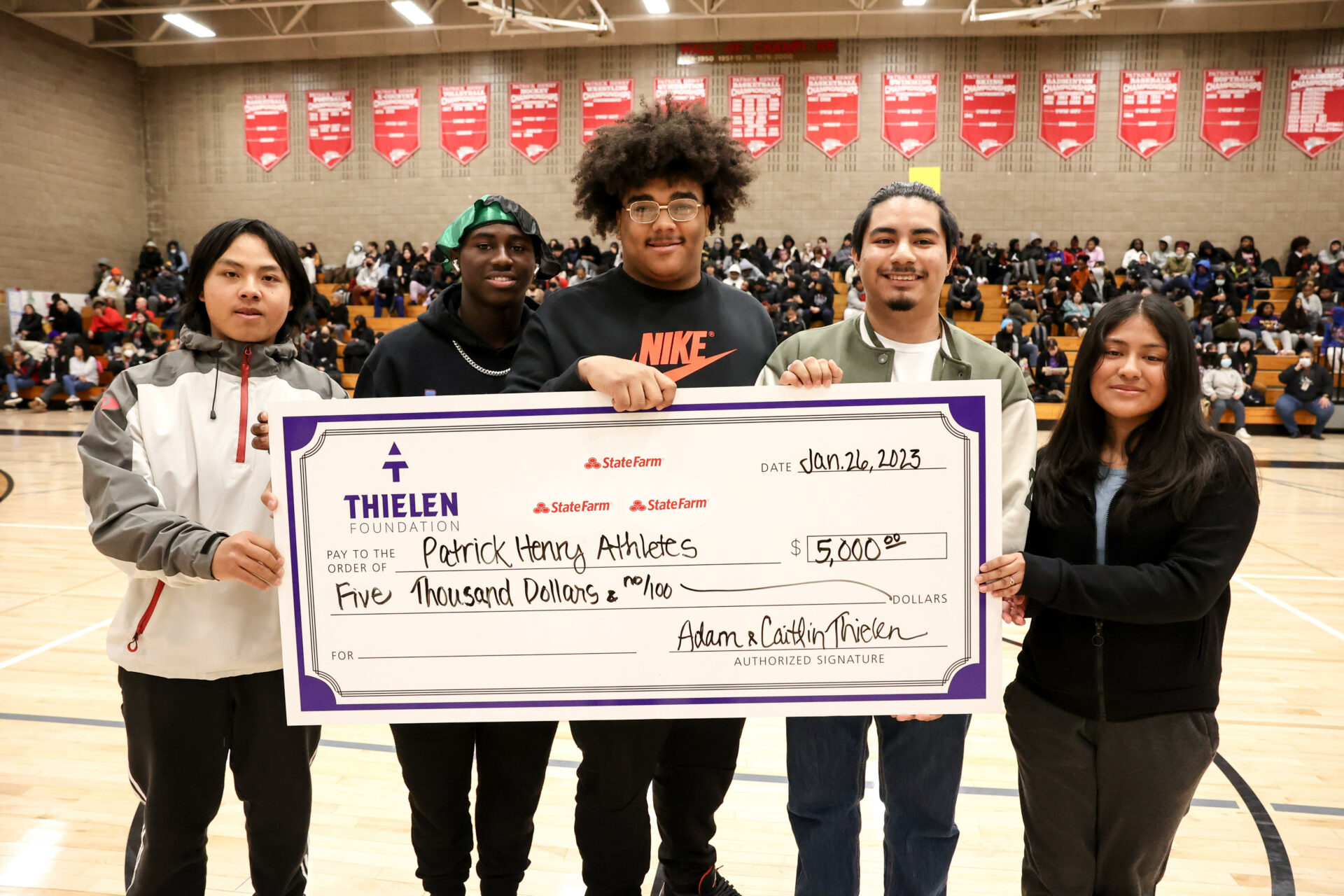 Thielen Foundation Donates $1MM Among 8 Local Charities
Read more on the charities who recieved funding and how they plan to use it for positive change in our communities!
SIGN UP FOR OUR NEWSLETTER
Enter your email to receive the latest updates from our organization.

Donor and Refund Policy Available Upon Request - 501(c)(3) EIN: 82-5085997