FOOTBALL CAMPS
Thielen Foundation hosted the Second Annual Adam Thielen Football Camps, at TCO facility in Eagan, home of the Minnesota Vikings.  An ELITE Camp, for high school age kids, striving to take their game to the next level was held for 80+ skill position players.  The camp included one-on-one football instruction, along with leadership and sportsmanship lessons. Combine tests were led by some of the best performance coaches in the country – trainers from ETS Performance — that have been instrumental in Adam's career and many other top NFL players. 
YOUTH Camp was attended by 275 kids ages 6-13 years old.  The camp included individual football instruction, character development, running drills and catching footballs from Adam and coaches.  All funds and proceeds benefit Thielen Foundation, which aims to serve, educate and inspire at-risk youth so they can reach their full potential in life.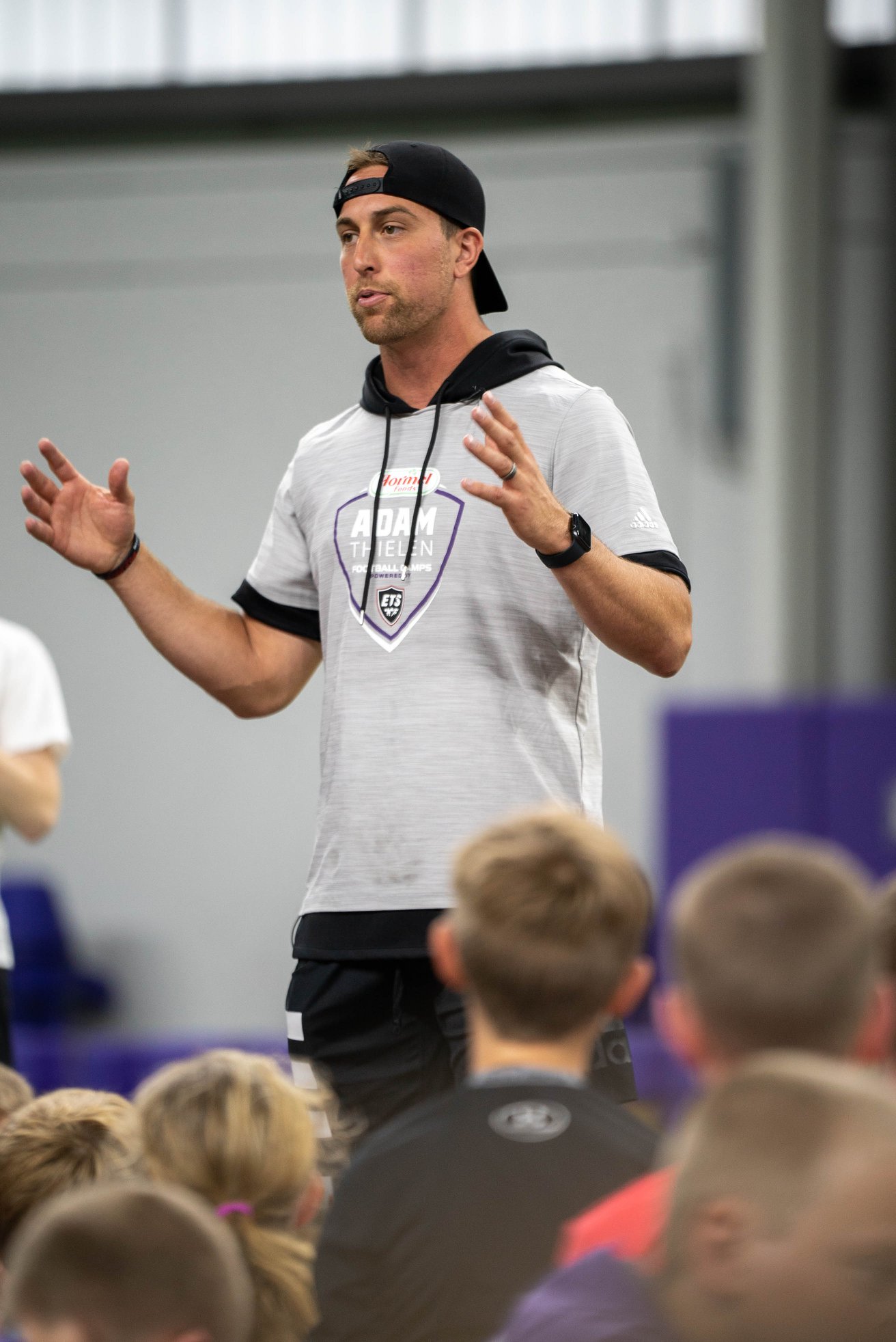 SIGN UP FOR OUR NEWSLETTER
Enter your email to receive the latest updates from our organization.

Donor and Refund Policy Available Upon Request - 501(c)(3) EIN: 82-5085997