Each year, Thielen Foundation hosts our annual Adam Thielen Youth Football Camp! The camp is designed to give one-on-one football instruction, leadership and sportsmanship lessons and inspire youth to reach their full potential.
Our Youth Football Camps are for ages 6-13 years old.
Our most recent Youth Camp was held in June of 2021 at Healtheast Sports Center in Woodbury, MN. Thielen Foundation was able to put on two back to back camps with a total of 400 youth participants. The camp included individual football instruction, character development, running drills and catching footballs from Adam and coaches. 
All funds and proceeds from the annual Adam Thielen Football Camps benefit Thielen Foundation, which aims to serve, educate and inspire at-risk youth so they can reach their full potential in life.
View our most recent camp video below!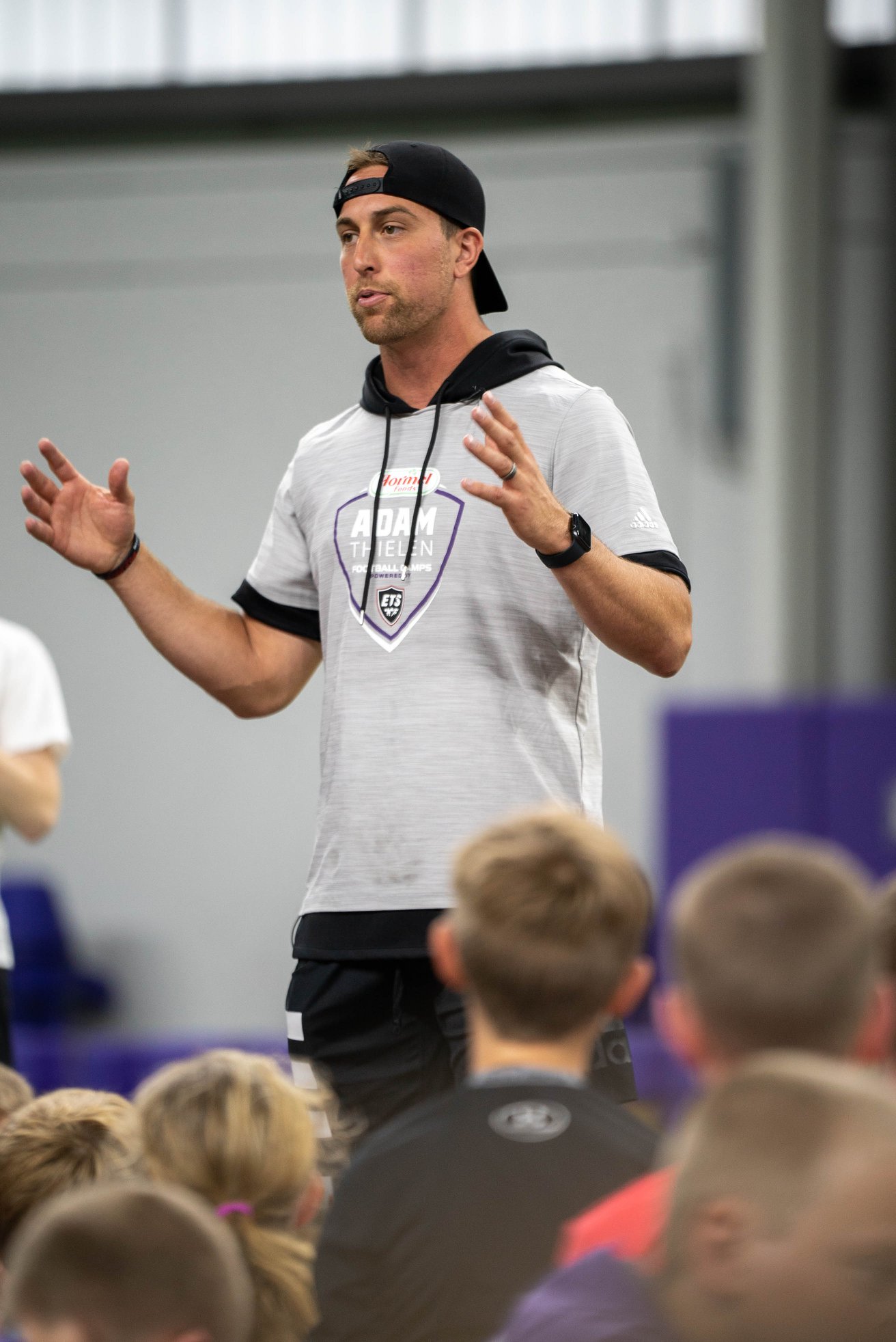 SIGN UP FOR OUR NEWSLETTER
Enter your email to receive the latest updates from our organization.

Donor and Refund Policy Available Upon Request - 501(c)(3) EIN: 82-5085997